Intensive Group Recovery Coaching Enrollment is Now Closed. But for a limited time, one-on-one intensive recovery coaching is available at a 30% discount—that is a $400 discount! Same material but in a one-on-one format. Weekly or monthly plans payment available. Complete an application by July 31, 2019 to receive the discount. 
---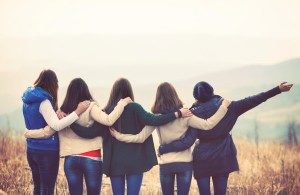 Don't go at it alone! Join pastoral counselor and certified life coach Crystal Renaud Day for intensive group recovery coaching provided at the lowest cost ever beginning July 22, 2019.
For only $30 a week, this intensive group coaching model is designed to help women safely dig deep into porn, sexual, and relationship addiction recovery in both a group and one-on-one format and at nearly HALF the cost of one-on-one intensive coaching with Crystal. Group sessions are also 90 minutes in length.
Our first group session will take place on Monday, July 29 at 7:00pm central time. See below for full schedule. Participation is first come, first served so early enrollment is encouraged. The group coaching curriculum will follow the L.I.F.E. Guide for Women by Marnie Ferree for 21 weeks. Additional material will come from Dirty Girls Come Clean, 90 Days to Wholeness, and the Bible. Coaching is conducted by Zoom, Phone, Email, Text Message, and DGM Community.
With group recovery coaching, you will receive:
21 Weeks of Recovery Coaching with Crystal Renaud Day via email, text, community, phone, and Zoom Web Conferencing
L.I.F.E. Guide for Women Workbook
Dirty Girls Come Clean on Paperback or Audiobook
Ten (10) 90-minute group recovery coaching sessions
Three (3) 45-minute individual coaching sessions
Enrollment in 90 Days to Wholeness PDF Download
21-week access to the new DGM online community (if you're already paying monthly for membership, your payments will be placed on hold for 21 weeks)
30 days to try Covenant Eyes for free with Crystal as your report recipient
With group recovery coaching, you must:
Complete the application linked below
Agree with the terms outlined in the application linked below
Have access to reliable Internet and functional webcam for group sessions via Zoom
Enroll in a payment plan ($30/wk or $126/mo) for a total of $630 (nearly half the cost of one-on-one intensive coaching with Crystal!).
Week 1 begins Monday, July 22, 2019 with reading and homework assignments. Applicable materials will be emailed and shipped to you.
The following are the 10 group session dates that will take place at 7:00pm central time–each group session will last 90 minutes. The one-on-one sessions will be scheduled with each individual group member.
Monday, July 29, 2019
Monday, August 12, 2019
Monday, August 26, 2019
Monday, September 9, 2019
Monday, September 23, 2019
Monday, October 7, 2019
Monday, October 21, 2019
Monday, November 4, 2019
Monday, November 18, 2019
Monday, December 2, 2019
Enrollment deadline is Sunday, July 21, 2019. But you must enroll by July 17, 2019 in order for materials to arrive by the July 22, 2019 start date. Enrollments after July 17 will receive a PDF copy of Week 1 materials.