Hello and Welcome! I am Crystal Renaud Day, MAPC with Living on Purpose Coaching & Pastoral Counseling. I am a pastoral counselor, life coach, author, and speaker from the Kansas City area.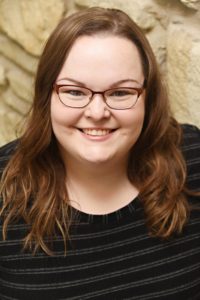 After spending seven years in Church communications, I have dedicated my life to seeing women become whole and become the women God has created them to be. In February of 2009, I launched Dirty Girls Ministries out of the experience of my own journey of becoming whole after an 8-year pornography and sexual addiction as a teenager. I have since become a highly sought after recovery coach and pursued advanced education in both coaching and pastoral counseling on a variety of issues facing women, couples, and teens. Learn more about my story, here.
Services I Offer
Coaching
Pastoral Counseling
Speaking
Credentials
Masters of Arts in Pastoral Counseling: Life Coaching (Liberty University)
Bachelors of Science in Addiction and Recovery Psychology (Liberty University)
Eight certifications through the American Association of Christian Counselors (AACC) including

Leadership Coaching
Professional Life Coaching
Marriage Coaching
Wellness Coaching
Counseling Women
Suicide Prevention Assessment Intervention Recovery (P.A.I.R.)
Caring for People God's Way
Treating Sexual Addiction

Member in good standing of the AACC
Publications
The services I provide include coaching and pastoral counseling as well as speaking. Coaching individuals through their next right step is a passion of mine. As both a life and leadership coach, my coaching specialities include recovery coaching, spiritual coaching, brand/marketing coaching, and church/ministry coaching. Learn more about my coaching services here. In addition to coaching and writing, I also speak to churches, college groups, youth groups, women's groups, and pretty much any other group who will have me. Learn more about my speaking topics and access my request form here.
My work has been featured in the New York Times, ABC News, CNN, Christianity Today, The 700 Club, Outreach Magazine, and more.