When professor and author Dallas Willard was asked, "If a person wants to grow spiritually, where is a good place to start?" his answer was, "Do the next right thing you know you ought to do because that's what God wants you to do . . . But you will need help."
*Click here for One-On-One Coaching Info/Application*
Group Recovery Coaching – January 2017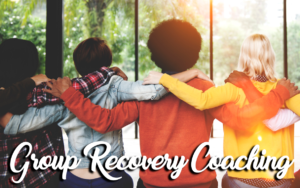 Join certified professional life coach, former porn addict, and DGM founder Crystal Renaud for a special group recovery coaching series starting in January 2017. No more than 25 women will be accepted during this beta group launch. So first come, first served. The group coaching curriculum will follow Dirty Girls Come Clean and will also reference 90 Days to Wholeness throughout.
With group recovery coaching, you will receive:
Dirty Girls Come Clean (Paperback or Audiobook MP3)
10 Weeks of Group Recovery Curriculum (from the book & additional content)
Five (5) 45-minute group recovery coaching video sessions (on Zoom)
One (1) 45-minute individual coaching session during the 10-week group coaching period (by phone or on Zoom)
90 Days to Wholeness daily email devotional beginning January 1, 2017 (to help you better prepare for group coaching)
90 day access pass to the DGM online community (if you're already paying monthly for membership, your payments will be placed on hold for 90 days)
With group recovery coaching, you must:
Agree with the terms outlined on the application linked below
Have access to reliable Internet and own a functional webcam
Pay a one-time fee of $250 (equals out to just $25/week!)
If you're a paid DGM member, ask about a 25% discount code)
The first week of homework begins January 23, 2017. Our first group coaching session will take place on Monday, January 30, 2017 at 7pm Central time on Zoom and will continue every other Monday for a total of five (5) sessions. The last week of homework will be Monday, April 3, 2017.
Registration deadline is Monday, January 16, 2017.